A live and interactive Regional Plan, presenting important information about environmental 'assets' in the WA rangelands, is now online.

The online plan has an integrated mapping tool, and will provide clear direction to Rangelands NRM to strategically guide investment in managing our most highly valued natural assets.
Rangelands NRM Operations Manager, John Silver said the 'asset-based' approach focuses on specific places in the landscape places that physically exist and can be pinpointed on a map, such as a wetland, a land-system, a vegetation community, an animal or its habitat.
"These 'assets' are the things we hope to protect, improve or manage better through integrated project management," Mr Silver said.
The plan was developed by directly asking community members, technical experts and NRM stakeholders through workshops, to locate on a map and describe environmental, cultural, or economic assets using the Investment Framework for Environmental Resources (INFFER) process.
"Assets are presented according to their scale and relative level of importance in the context of the whole of the region in order to more easily allow investment that considers a variety of values and scales," Mr Silver said.
In addition, a number of priority areas at the sub-regional level have been identified because at this point in time, they reflect what is needed to conserve special areas, nurture enthusiasm and community capacity involvement while addressing threatening processes
The Rangelands NRM regional plan will also help identify where in the landscape biodiversity plantings and carbon abatement activities should be undertaken, and utilise climate change impact information and scenarios to guide land use planning.
The new online format allows content to be updated on an ongoing basis, as new information becomes available, so the life of this plan is unrestricted.
"Being online also enables us to integrate different aspects of the plan and to make some of these interactive, such as the new interactive mapping tool," Mr Silver said.
The plan has specifically been designed to be interactive and responsive. Stakeholders, project partners and community members across the region have had and can continue to have input into the content.
In this way, we can be confident that the work we are doing and supporting always stays relevant and meaningful to the people of the rangelands.
To find out more about how to contribute to the plan, visit regionalplan.rangelandswa.com.au and the 'Updating the Plan' page or contact your Rangelands NRM staff member in your local area. There are also two animations to watch that explain more about the plan and how to use it.
Watch the introduction animations 'About the plan' and 'How to navigate the plan':
---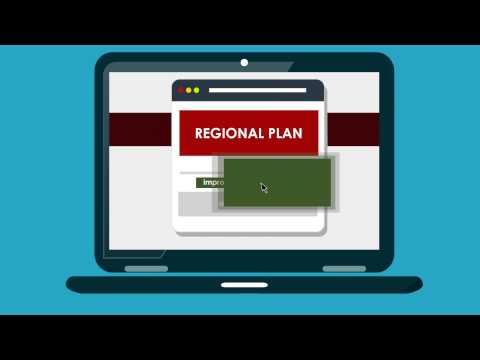 ---